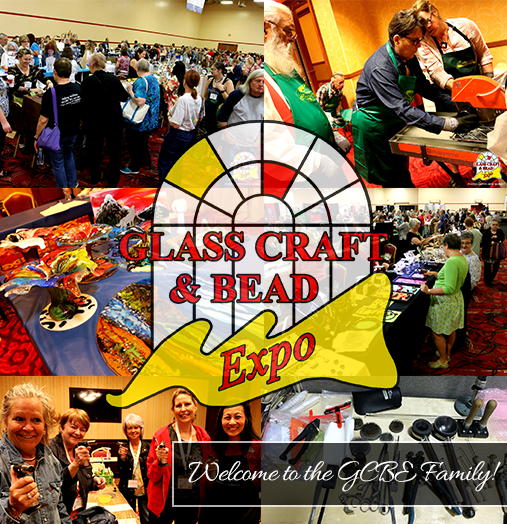 Thank you for your interest in becoming a part of the 2024 Glass Craft and Bead Expo!

Our Show Dates: April 3rd - April 7th, 2024.

You can begin by exploring by using the navigation on the side panel.

The ' My Account' section is where you can update your user profile information.

The ' Instructors' section is where you can update you instructor profile information such as contact information, bio, and profile photo.

The ' My Classes/Student' section will show your students once class sign ups begin in November 2023

The ' Class Proposals' section is where you can add classes for 2024. One great feature is that you are able to copy classes from GCBE 2023 to GCBE 2024 almost instantly. Please REFRESH your descriptions with new wording & pictures (great pictures sell classes).

A few key notes on class proposals:
You can submit as many class proposals as you please.
If needed, GCBE staff will assist with kiln & torch procurement, please be sure to list your preferences in the class proposal.
All other equipment, supplies, and materials are the responsibility of the instructor.
Once you are 100% completed with a class proposal, you will be able to submit it to us for consideration.
We will contact you if we have any questions or concerns regarding your proposal.
Deadline for class submittals is August 21, 2023.

The ' Help' section is where you can reach out to us by messaging us via email or by giving us a call.

Class proposals that make FULL USE of equipment space (kiln/12 student), room availability (full day/ 2half day/ evening classes), and have interesting class descriptions (clear/dynamic photos, exciting wording) are most likely to be accepted.

Please don't hesitate to contact us if you need any help or have any questions at support@lvmanagement.com or at 1-800-217-4527 available from 10am - 4pm (PST) M-F.

Thanks again and we look forward to seeing you all at the 28th annual Glass Craft & Bead Expo!!